Overview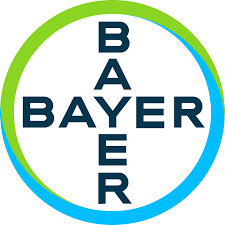 Título del trabajo: Visual Design Jr Associate

Compañía: Bayer

Descripción de funciones: When you show proactivity and ambition, we'll harness it through a variety of opportunities and challenges in the diverse areas of our business – all with a strong and meaningful purpose. Where do you want to go? What do you want to do? How do you want to make a difference? The choice is yours, and we'll help you get there.** Be better together. Be Bayer.**
**TASKS AND RESPONSIBILITIES**:
– Handle at least 1 of different roles of the Visual Design Services operation. (e.g. Bayer Net, Corporate announcements, Business Consulting, Visual a Media Design, etc.)

– Manage the VDS requests from an end-to-end perspective on a timely manner.

– Effectively communicate with VDS colleagues in an international and multi-cultural environment.

– Ensure regular collaboration and alignment with all the other VDS team members.

– Understand the entire VDS process to be able to support and back-up the business needs.

– Identify and share best to ensure high standards in operations.
**WHO YOU ARE**:
– University degree in graphic design or similar field. (or in progress).

– Skills in using the Adobe Suite and other associated graphics and web design programs. (After Effects and Premiere are highly appreciated).

– Good English language skills

– other languages will be appreciated.

– Good communication, customer services and presentation skills.

– Open mind and flexibility to adapt to change High level of focus on work quality/attention to detail and accuracy.

– Ability to operate in a highly intercultural environment and to work in a team.

– Ability to work under pressure.
**Application Period**:
– 23/08/2022-02/09/2022**Reference Code**:
– 704344**Division**:
– Enabling Functions**Location**:
– Costa Rica : Heredia : Heredia**Functional Area**:
– Accounting**Work Time**:
– Full Time**Employment Type**:
– Regular**Contact Us**
**Address**
**E-Mail**

– Heredia, Costa Rica

Ubicación: Heredia

Fecha del trabajo: Sun, 19 Nov 2023 23:17:36 GMT