Overview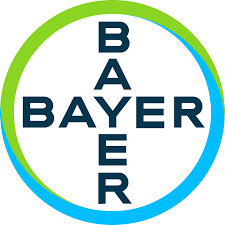 Título del trabajo: Tax Senior Expert Latam

Compañía: Bayer

Descripción de funciones: Tax Senior Expert Latam
When you show proactivity and ambition, we'll harness it through a variety of opportunities and challenges in the diverse areas of our business – all with a strong and meaningful purpose. Where do you want to go? What do you want to do? How do you want to make a difference? The choice is yours, and we'll help you get there. Be better together. Be Bayer.
Tasks and Responsibilities:

Support tax and accounting teams for tax, technical and/or process related questions regarding Direct & Indirect tax, Tax Accounting, Tax Reporting and Tax Compliance in GBS for countries located in Mexico and PACA mainly Colombia, Peru, and Guatemala.
Experienced on performing end to end process for tax compliance returns such as Retenciones (Municipales, IVA, foráneas, etc), Libros Compras-Ventas, IVA, DIOT, Retracciones, informativas anuales, entre otras.
Manage complex tax activities within region and/or with global impact, including Tax Audit support & steering.
Identify process improvement needs in GBS and align with CoE.
Monitor key process metrics that measure performance (e.g., dedicated ICS reviewer).
Manage knowledge by guiding, documenting, and training Bayer s process
Caretaker for outsourcing and first point of contact.
Quality gate activities: Risk based random review of tax declarations. Approval of most relevant tax payments. Review tax declarations for complex legal entities and complex issues. Perform / organize trainings to further increase tax specific knowledge. Define additional data checks and coordinate with GPO.
Who you are:

BA/BS degree in Tax/Fiscal, Finance, Accounting, Law or Business with 5 years of experience in tax, preferably covering direct & indirect tax advisory, tax compliance, tax accounting and tax reporting
Have good level of digital knowledge.
Strong capabilities to work through ambiguity and for sound judgment.
Advanced level of capabilities to lead change, projects, and initiatives.
Advanced level of capability to collaborate.
Advanced level of ability to explain the «why», ability to influence people and to drive change or to execute governance of Tax.
Strong tax judgement and business knowledge or ability to quickly learn.
Advanced level of capability to collaborate task/project oriented without geographical, organizational, or functional boarders.
Competence to grasp an overview of complex subjects and deduce operational activities.
SAP experience.
A high proficiency level in English, both written and spoken complete your profile.
Application Period: 10/19/2023- 11/01/2023 Reference Code: 802848

Division: Enabling Functions Location: Costa Rica : Heredia : Heredia

Functional Area: Finance & Tax Work Time: Full Time

Employment Type: Regular

Contact Us

Address E-Mail

Heredia, Costa Rica

Ubicación: Heredia

Fecha del trabajo: Sat, 21 Oct 2023 04:41:04 GMT