Overview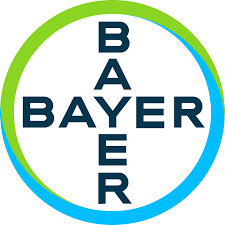 Título del trabajo: Tax Senior Associate

Compañía: Bayer

Descripción de funciones: Tax Senior Associate
When you show proactivity and ambition, we'll harness it through a variety of opportunities and challenges in the diverse areas of our business – all with a strong and meaningful purpose. Where do you want to go? What do you want to do? How do you want to make a difference? The choice is yours, and we'll help you get there. Be better together. Be Bayer.
TASKS AND RESPONSIBILITIES

Verification and processing of transactions in SAP according to the FA&TAX activity split.
Ensure fiscal quality of accounting data by performing checks and corrections as well as the monitoring and follow up with other internal departments and local tax.
Manage compliance processes of TAX (VAT, WHT, Corporate Income Tax, Local taxes) according to the activity split with country.
Prepare of data for tax declarations, completion of forms and submit of required fiscal reports, according to the activity split with country.
Tax Accounting activities according to the activity split with country.
Contribute to improve tax processes and implementation of innovation and standardization.
WHO YOU ARE

Professional experience of 3 years in Accounting &Taxes or similar. (Mandatory)
Studies in Accounting, Finance, Tax or similar. (Mandatory)
At least 1-2 years of experience in an Associate position.
English language (spoken and writing)
Knowledge of relevant tax area, e.g., VAT and WHT • Knowledge of SAP. (P08, P4S, N8P, PBC)
Data analysis: good usage of Excel, Experience in VBA would be a plus.
Ability to collaborate and work under pressure with high flexibility in a changing and complex environment.
Good communication skills, usage of power point.
Meaningful and well-built stakeholder relationship.
Being able to teach others and invest in the expertise and capabilities of the people.
Being resolutive, independent and a decision-making person.
Demonstrated teamwork spirit.
Strong interpersonal and communications skills.
Analytical, proactive, with initiative and persistence for follow-up
At Bayer we believe in diversity, equity and inclusion. We aim to create an environment in which everybody can feel authentic, respected and equally valued. Every day we strive to reflect our values through our people unique capabilities, self-experiences, and aspirations. We, intentionally seek diversity, to enable our people bring their fullest potential out and encourage others to likewise do so. Our company wins, when we leverage our capabilities to lead the cultural transformation in our business, positively impacting the society.
Candidates who meet the requirements based on the job profile will be considered for employment regardless of physical disability, race, color, religion, sex, age, sexual orientation, gender identity and will not be at a disadvantage if unemployed. Application Period: 10/19/2023- 11/01/2023 Reference Code: 802849

Division: Enabling Functions Location: Costa Rica : Heredia : Heredia

Functional Area: Accounting Work Time: Full Time

Employment Type: Regular

Contact Us

Address E-Mail

Heredia, Costa Rica

Ubicación: Heredia

Fecha del trabajo: Fri, 27 Oct 2023 05:28:20 GMT