Overview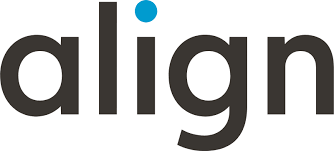 Título del trabajo: Sr. Manager, Accounts Payable

Compañía: Align Technology

Descripción de funciones: Job Description:
Join a team that is changing millions of lives.
Transforming smiles, changing lives
At , we believe a great smile can transform a person's life, so we create technology that gives people the confidence to take on whatever's next. We revolutionized the orthodontic industry with the introduction of the Invisalign system, and we have never lost sight of that spirit of innovation. Our diverse and collaborative teams are constantly pushing the boundaries of what's possible.
Ready to join us?
About this opportunity
Align is the industry leader and innovator in medical devices which focuses on revolutionizing the dental and orthodontic industry. Align, the makers of Invisalign ® is looking for an Sr. Manager, Accounts Payable. This exciting new role would be part of a culture that is helping to improve lives every day through digital dentistry. The Sr. Manager, Accounts Payable should oversee the Management of the Shared Services AP Department while at the same time providing global guidance and leadership and collaborating with AP and Finance leaders for best practices. This role will be part of Align Technology goal to deliver the next generation of clear aligners (Invisalign®) to our customers. We would love for you to join a fun and cutting-edge technology company that has helped create millions of smiles.
In this role, you will…
Manage and oversight of the Shared Services Accounts Payable Team.
Provide leadership and support to Costa Rica Finance Shared Services.
Partner with Shared Services and Costa Rica leaders to establish or sustain practices that drive growth.
Collaborate with Global Accounts Payable teams to monitor metrics, KPI's and SLA's to continuously drive improvement.
Plan, evaluate, implement, and improve all aspects of Accounts Payable and Finance Shared Services.
Drive Customer Experience and Cross Functional support for areas of the business that work with or impact Accounts Payable.
Establish practices that ensure global governance and stewardship.
Participate in planning, staffing, and budgeting.
Foster employee development and engagement, manage review process and goal strategy.
Provide reports, results and regular progress updates to key management and partners.
Provide subject matter expertise and training on a global basis relating to systems, new markets, expansion and as needed.
Create strategies to accommodate CFO financial and expenditure requirements Company wide.
Keep informed of industry trends and regulatory changes to efficiently respond to the changing business environment.
Ensure the effective fulfillment of objectives and deadlines assigned to the group.
Represent AP in internal and external conferences, workshops and best practice sessions.
Participate in external audits or surveys about AP and STS centers within local and international environments.
Oversee performance review on Leadership Team and guideline on goals/priorities for every financial period.
Be responsible for main salary and budget for the entire AP Team.
Represent AP Team in Calibration sessions across Shared Service and Finance organization.
Represent AP Team in Shared Service Management Team and Steering Committee.
Have knowledge in other departments within Shared Service (AR and Project Management) so can represent or backup Finance Director at any time.
In this role, you'll need …
Typically:
Bachelor´s degree, or master's degree from a four-year college or university.
7-11 years of directly related experience.
Accounting Knowledge preferable or proved experience on similar roles.
Advanced Microsoft office knowledge.
Advanced SAP and Blackline knowledge.
Sound like a good fit?
Great! Click the «Apply» link to let us know you are interested. Not the right fit? Don't worry, Align is quickly growing so we are creating more opportunities to expand our Align family. Please consider joining our Talent Network to receive notifications about future jobs or sharing this opportunity with others in your network.
About Align
Align Technology is a publicly traded medical device company that is transforming smiles and changing lives. Our global team of talented employees develop innovative technology, tools and treatment options to help dental professionals worldwide achieve the clinical results they expect. Our digital ecosystem combines the power of technology to create beautiful smiles through the integration of AI and machine learning, digital imaging and visualization, biomechanics and material science to develop the Invisalign system, the most advanced clear aligner system in the world; iTero Intraoral Scanners and OrthoCAD digital services. Did you know? Align is the world's largest manufacturer of custom 3D-printed materials.
By joining Align, you will be part of a global, fast-growing company in one of the most dynamic industries. Great people, innovative technologies, and meaningful work – these are just some of the things employees say make Align Technology a great place to work.
We respect your privacy. Please review our for additional information.
Global Diversity Statement:
At Align, we believe in the power of a smile, and we know that every smile is as unique as our employees. As we grow, we will continue building a workforce of diverse cultural backgrounds and life experiences and fostering a culture of open-mindedness and compassion for all our employees. We live our company values by promoting healthy people and healthy communities. All with the intent of changing millions of lives, one unique smile at a time.
Equal Opportunity Statement
It is our policy to provide equal employment opportunity in all of our employment practices without regard to race, color, religion, sex, national origin, ancestry, marital status, protected veteran status, age, individuals with disabilities, sexual orientation or gender identity or expression or any other legally protected category. Applicants for positions with Align must be legally authorized to work in the country which they are applying for and verification of employment eligibility will be required as a condition of hire.

Ubicación: Belén, Heredia

Fecha del trabajo: Sun, 08 Oct 2023 02:37:05 GMT