Overview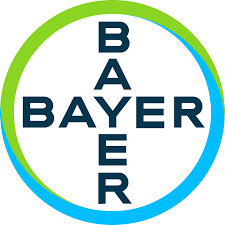 Título del trabajo: Operational Excellence Engineer

Compañía: Bayer

Descripción de funciones: **OE Excellence** When you show proactivity and ambition, we'll harness it through a variety of opportunities and challenges in the diverse areas of our business – all with a strong and meaningful purpose. Where do you want to go? What do you want to do? How do you want to make a difference? The choice is yours, and we'll help you get there. **Be better together. Be Bayer.**
**YOUR TASKS AND RESPONSIBILITIES**

– Supports the Operational Excellence Road Map defined for Bayer Medical Alajuela Site, including the 5S program implementation.

– Identifies, manages, and executes continuous improvement initiatives that increase capacity, reduce lead time, work in process, and improve the safety, quality, delivery performance and cost of Bayer Medical Alajuela.

– Supports workshops, kaizen events and other lean activities with multifunctional teams toward the roadblock s solution, strategies, process mapping or problem-solving request.

– Performs time studies, line balancing and capacity assessment to look for continuous improvement initiative and standard time verification.

– Promotes and coaches the use of methods and tools, through continuous improvement culture to give sustainability of the improvements over time.

– Ensures active and effective continuous improvement engagement in all the departments.

– Performs other duties and responsibilities as assigned.
**WHO YOU ARE**

– Bachelor's degree required in Industrial Engineering, Mechanical Engineering, Electromechanical Engineering, Pharmaceutical Sciences, Business Administration.

– At least 2 years of experience in manufacturing processes.

– Experience in Medical Devices or Pharmaceutical processes and basic Project Management and Continuous Improvement experience.

– Advanced English level both written and spoken required.

– Green Belt Certification in Lean Six Sigma (desirable).

– Familiarity with programs such as Minitab, Visio, Excel, Power BI, etc.

– Strong communication skills.

– Great problem-solving skills.

– Ability to motivate and persuade others to achieve goals and to increase performance.

– Interpersonal skills and the ability to work cross functionally.
**Application Period**:
– 04/13/2023 – 04/27/2023**Reference Code**:
– 789801**Division**:
– Pharmaceuticals**Location**:
– Costa Rica : Heredia : Heredia**Functional Area**:
– Production&Manufacturing**Work Time**:
– Full Time**Employment Type**:
– Limited**Contact Us**
**Address**
**E-Mail**

– Alajuela, Costa Rica

Ubicación: Heredia

Fecha del trabajo: Tue, 31 Oct 2023 23:20:45 GMT