Overview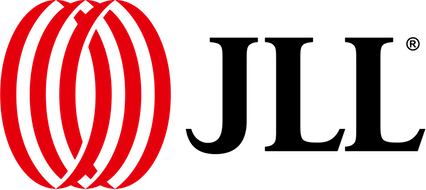 Título del trabajo: Global Data Architect

Compañía: Jones Lang LaSalle

Descripción de funciones: JLL supports the Whole You, personally and professionally.
Our people at JLL are shaping the future of real estate for a better world by combining world class services, advisory and technology to our clients. We are committed to hiring the best, most talented people in our industry; and we support them through professional growth, flexibility, and personalized benefits to manage life in and outside of work. Whether you've got deep experience in commercial real estate, skilled trades, and technology, or you're looking to apply your relevant experience to a new industry, we empower you to shape a brighter way forward so you can thrive professionally and personally.
The person in this role will be responsible for design and delivery Data Architect solutions that will be leveraged by the account as the foundation for production analytic solutions.
What this job involves:
Understand business/client requirements: ensure the solutions & services provided are relevant and address the key business needs
Manage and oversee small- to medium-scaled projects conducted by the team
Design, setup and support of data governance and data integration processes
Perform complex analyses leveraging advanced analytical techniques and big data environments / capabilities where needed
Communicate with internal and external stakeholders and manage their expectations
Develop own expertise and share it with the team members to help grow the team
Every day is different, and in all these activities, we'd encourage you to show your ingenuity.
Sound like you? To apply you need to be / have:
Bachelor or master degree – BI, computer science, econometrics, operations research or statistics preferred, or equivalent working experience
AWS Certification a plus
Minimum 2 years past work experience as a data architect required, preferably in AWS but other cloud platforms will be considered.
Fluent English
Business analysis, consulting/advisory and/or project or client management experience
Working experience in BI tools (Tableau)
SQL
Python
AWS technologies such as Redshift, Lambda and S3
Strong ability to deal with ambiguity and quickly changing requirements
Strong analytical mindset with an ability to interpret, visualize and tell the story behind the data
Focus on providing relevant solutions to the clients' challenges, which drive productivity, profitability, client satisfaction or other important business metrics
Able to deliver high-quality work in a timely manner, also under time pressure
A team player with excellent written and verbal communication skills – able to effectively communicate both with technical experts and management
Professional experience and passion to further excel in broadly understood BI, including:
business & client understanding, business analysis, data visualization, databases, data integration, ETL, advanced analytics
What you can expect from us:
You'll join an entrepreneurial, inclusive culture. One where we succeed together – across the desk and around the globe. Where like-minded people work naturally together to achieve great things.
Our Total Rewards program reflects our commitment to helping you achieve your ambitions in career, recognition, wellbeing, benefits and pay.
Join us to develop your strengths and enjoy a fulfilling career full of varied experiences. Keep those ambitions in sights and imagine where JLL can take you…
Location:
Hybrid –Heredia,CRI
Job Tags:
GREF
If this job description resonates with you, we encourage you to apply, even if you don't meet all the requirements. We're interested in getting to know you and what you bring to the table!
About JLL –
For over 200 years, JLL (NYSE: JLL), a leading global commercial real estate and investment management company, has helped clients buy, build, occupy, manage and invest in a variety of commercial, industrial, hotel, residential and retail properties. A Fortune 500® company with annual revenue of $20.9 billion and operations in over 80 countries around the world, our more than 103,000 employees bring the power of a global platform combined with local expertise. Driven by our purpose to shape the future of real estate for a better world, we help our clients, people and communities SEE A BRIGHTER WAY. JLL is the brand name, and a registered trademark, of Jones Lang LaSalle Incorporated. For further information, visit .
JLL Privacy Notice
Jones Lang LaSalle (JLL), together with its subsidiaries and affiliates, is a leading global provider of real estate and investment management services. We take our responsibility to protect the personal information provided to us seriously. Generally the personal information we collect from you are for the purposes of processing in connection with JLL's recruitment process. We endeavour to keep your personal information secure with appropriate level of security and keep for as long as we need it for legitimate business or legal reasons. We will then delete it safely and securely.
For more information about how JLL processes your personal data, please view our .
For additional details please see our career site pages for each country.
For candidates in the United States, please see a full copy of our Equal Employment Opportunity and Affirmative Action policy .
Jones Lang LaSalle ("JLL") is an Equal Opportunity Employer and is committed to working with and providing reasonable accommodations to individuals with disabilities. If you need a reasonable accommodation because of a disability for any part of the employment process – including the online application and/or overall selection process – you may contact us at . This email is only to request an accommodation. Please direct any other general recruiting inquiries to our page

I want to work for JLL.

Ubicación: Heredia

Fecha del trabajo: Fri, 27 Oct 2023 07:08:17 GMT